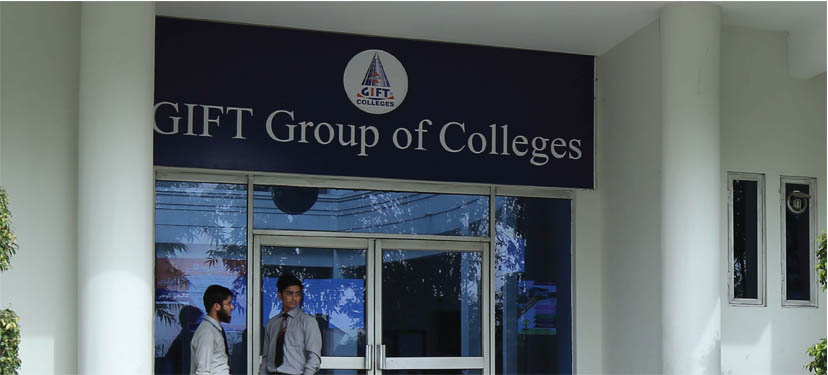 Our Network
Making an Educated & Prosperous Pakistan a Reality!
GIFT Group of Colleges is associated with GIFT University Gujranwala which is one of the most progressive and rapidly growing groups of Pakistan with a diversified portfolio. Our mission is to play a constructive role in the development of Pakistan through our activities.
GIFT Group of Colleges is a bold and proactive venture designed to uplift the standard of education in Pakistan. We are working rigorously to further the cause of education by expanding our network. Our expanding Network is a step forward in spreading the light of knowledge across the country.
GIFT Group of Colleges has launched its new campuses across Pakistan in the current year, for fulfilling the needs and demands of quality education of our nation.
Our Expanding Network
Gujranwala Campus for Girls
Gujranwala Campus for Boys
Hafizabad Campus for Boys & Girls
Alipur Chatha Campus for Boys & Girls
We invite all who share our vision to become a part of our network and join hands with us for making the dream of an educated and prosperous Pakistan a reality.