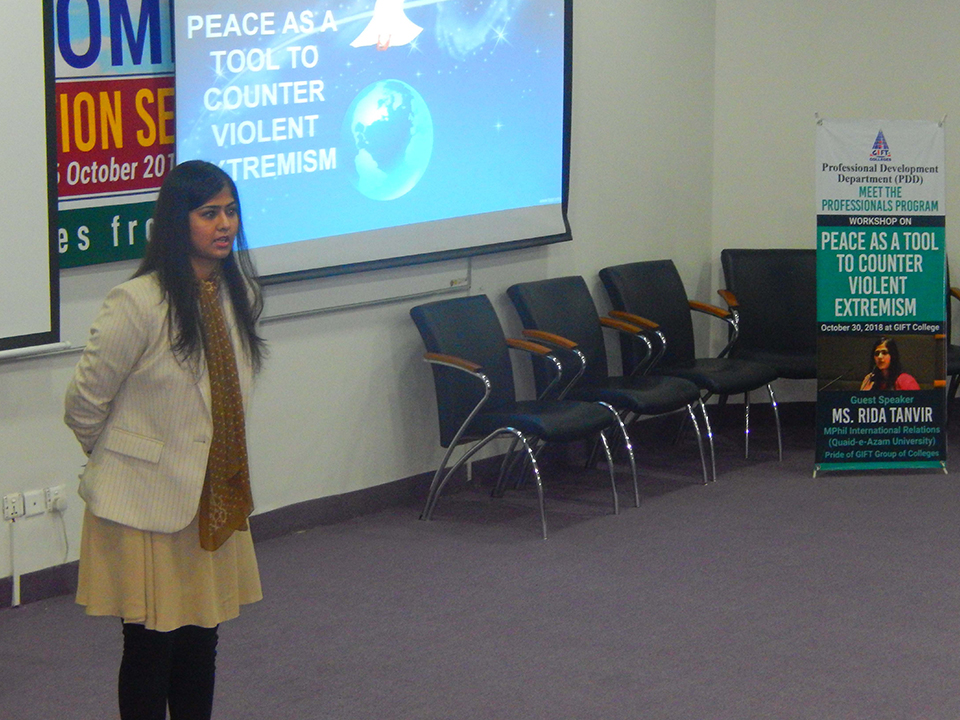 Peace as a Tool to Counter Violent Extremism
The balance personality development of students is one of the aims of GIFT Group of Colleges. Promotion of human values like tolerance, forgiveness and universal peace should be given importance in Educational Institutions.
In this regard Professional Development Department (PDD) arranged a very effective seminar on "PEACE AS A TOOL TO COUNTER VIOLENT EXTREMISM".
Our brilliant alumni Ms. Rida Tanveer from Department of International Relations, Quaid-e-Azam University, Islamabad conducted this Seminar for the students of Humanities group.
All News and Events
Gallery